Just doing a bit of fantasy shopping (you know, where you just imaginary buy everything you fancy, even if your overdraft is in dyer straights like mine!) and thought I'd share a few pieces with you. Does anyone have a few hundred pounds they want to buy me a new Spring/Summer wardrobe with?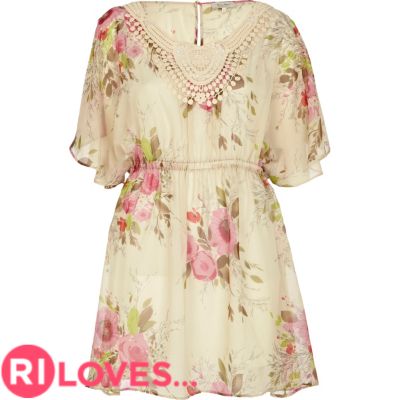 Pink Print Crochet Kimono. £39.99. River Island.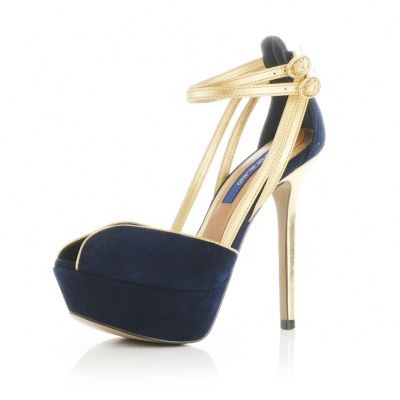 Navy Peeptoe Platform Shoes (which I would actually break my neck in no doubt, not to mention look like a giant seeing as I'm 5"7 already, but such is the joy of fantasy shopping!). £69.99. River Island.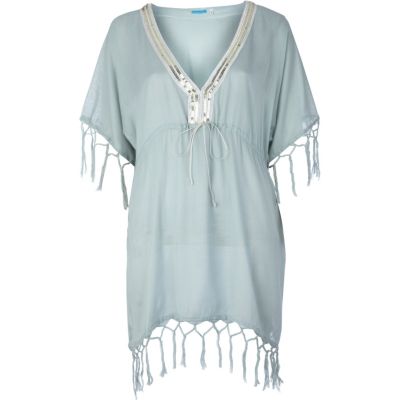 Mint Green (although looks blue to me!) Fringe Kaftan. £26.99. River Island.
I think this would look nice with jeans or leggings but always feel a bit annoyed that most kaftans are see-through. Grrr just cos you're on holiday, doesn't always mean you want to be nakey!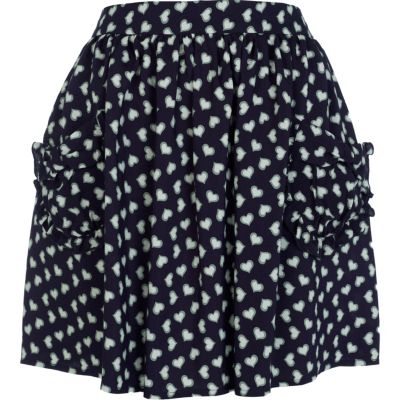 Navy Heart Print Skirt. £24.99. River Island.
I like the pockets on this. This would be lovely for meandering around in the evenings with a glass of Rose. Oh how I miss Rose!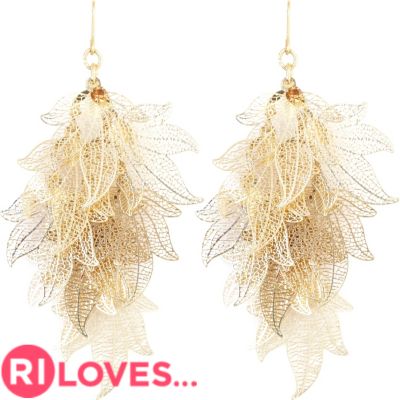 Gold Leaf Chandelier Earrings. £9.99. River Island.
These remind me of fire flies and look really jazzy but I would still wear them during the day :)
I could easily buy up half the accessories in River Island, but wont bore you with my wish list on them. When I was a PA, my office was 3 seconds away from a really nice River Island so I have a lot of love for it as it was often my lunchtime reprieve, where I'd unwind, float about feeling the fabrics and buy myself a little treat.
As much as I can't wait to have Baby Glitter and am more than happy with the compromise of less money/new baby, I am looking forward to a time when I can splurge a bit and buy pretties more regularly.
What sort of things to do you splurge on? Would you rather spend £70 on one big thing or lots of little things?
Toodlepip!
xx